You must sign up at the bottom of our home page or from the pop-up that appears.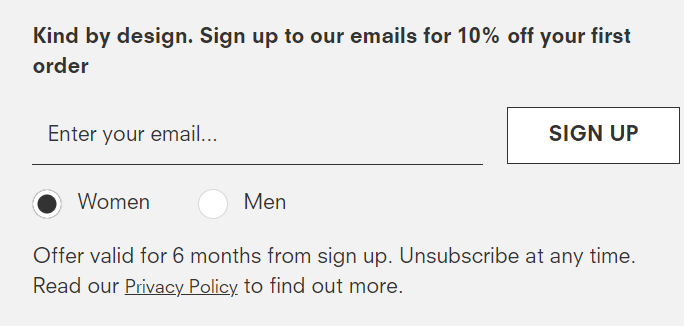 Once signed up to the newsletter the email can take up to 24 hours to come through with your unique discount code which will start with 'USWEL' to use on your first online purchase with us.
Please be sure to check your junk/spam folders as sometimes these can end up in there.
If you have not received a code, you may have previously signed up or placed an order under this email address.
If we already have your email address registered in our database we will be unable to send a code to this email address again.
If you have mistakenly signed up on our UK kurtgeiger.com site and obtained a code that starts with 'WEL' this will not work on the US site kurtgeiger.us. Please contact us here and let us know so that we may correct this.
Terms and Conditions
Codes will only be sent to new customer sign ups. Offer valid for 6 months from sign up, one time use only. One use per customer. Offer excludes sale products and gift cards, other exclusions apply. Unsubscribe at any time. Read our Privacy Policy to find out more.
Full terms of use can be found in our Terms and Conditions.