At the checkout, there will be an option to enter the promotional code you have.
This will then apply and deduct the respective discount.
You must enter the promotional code without any spaces between any of the letters or numbers.
Promotional codes may be case sensitive, we recommend copying and pasting into the Promo Code box at checkout.
Please be sure to apply the code before completing your order as we are unable to apply discounts retrospectively.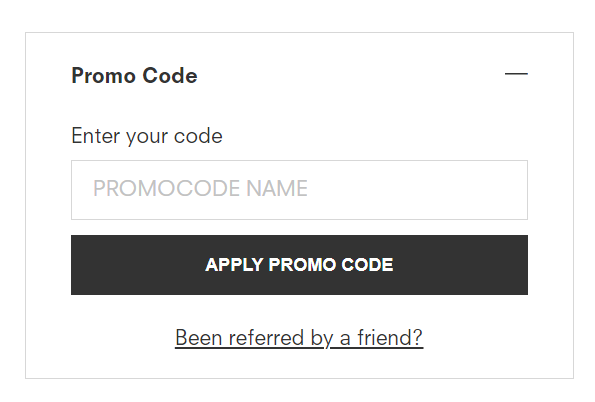 If you have mistakenly signed up on our UK kurtgeiger.com site and obtained a code that starts with 'WEL' this will not work on the US site kurtgeiger.us. Please contact us here and let us know so that we may correct this.