Diversity and equality is who we are here at Kurt Geiger. We are an inclusive creative company powered by kindness and driven strongly by female talent.
Our CCO, who is female, heads up a predominately female team to deliver industry best design and product through a collaborative and all-inclusive environment. We are particularly proud of our Carvela brand which is designed by women for women. This all-female team lead the charge in developing product that is diverse, empowered and powerful.
Kurt Geiger, in partnership with Harrods and Selfridges, runs the shoe halls in both of these luxury powerhouses. Our Chief Merchant, who is also female, heads up these multi-million pound businesses supported by a diverse and dynamic team.
Our commitment to diversity and promoting equality within our business has been solidified by the creation of the 'We Are One' committee. This is a committee ran by employees of Kurt Geiger where honest conversations are had and clear objectives set to hold the business to account and ensure that diversity is always on the agenda. A transparent discussion on the results below is diarised for our next meeting in October.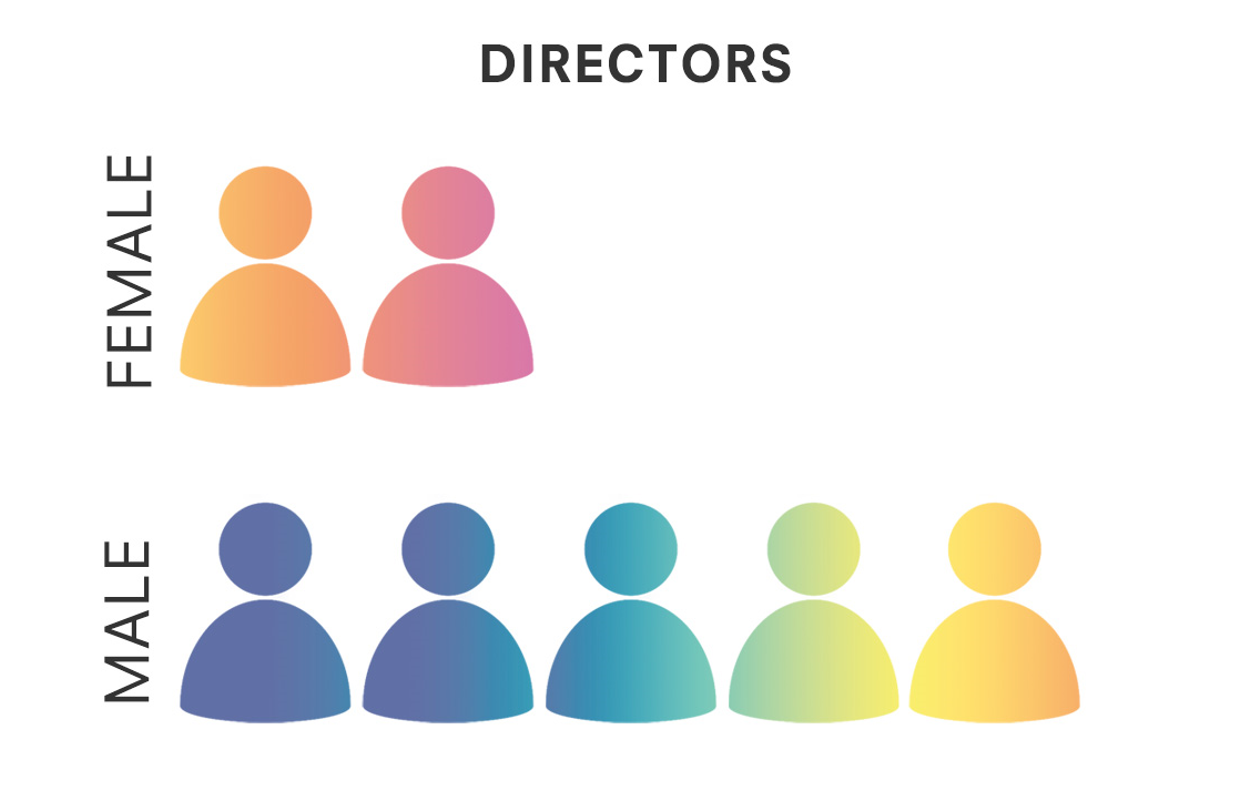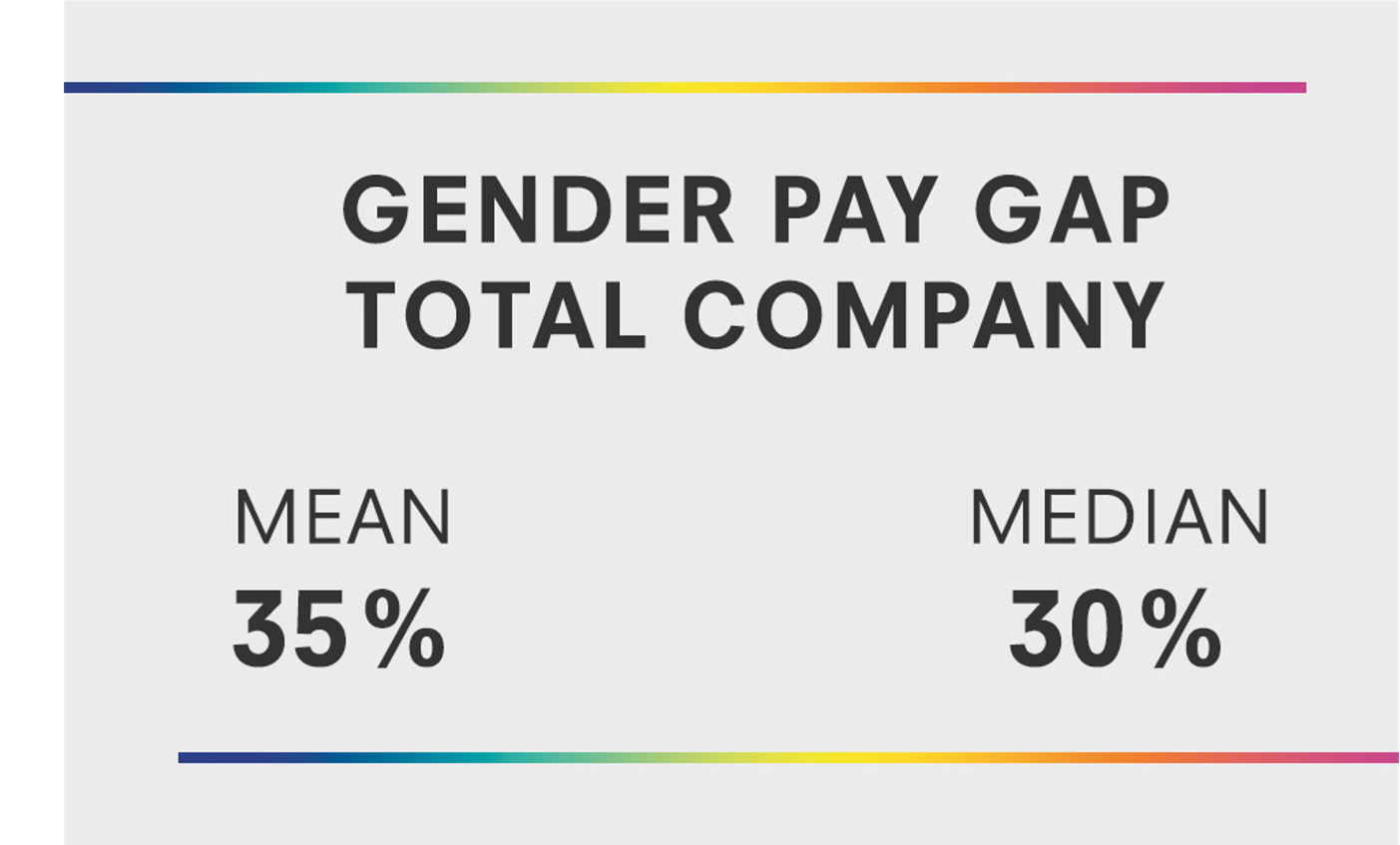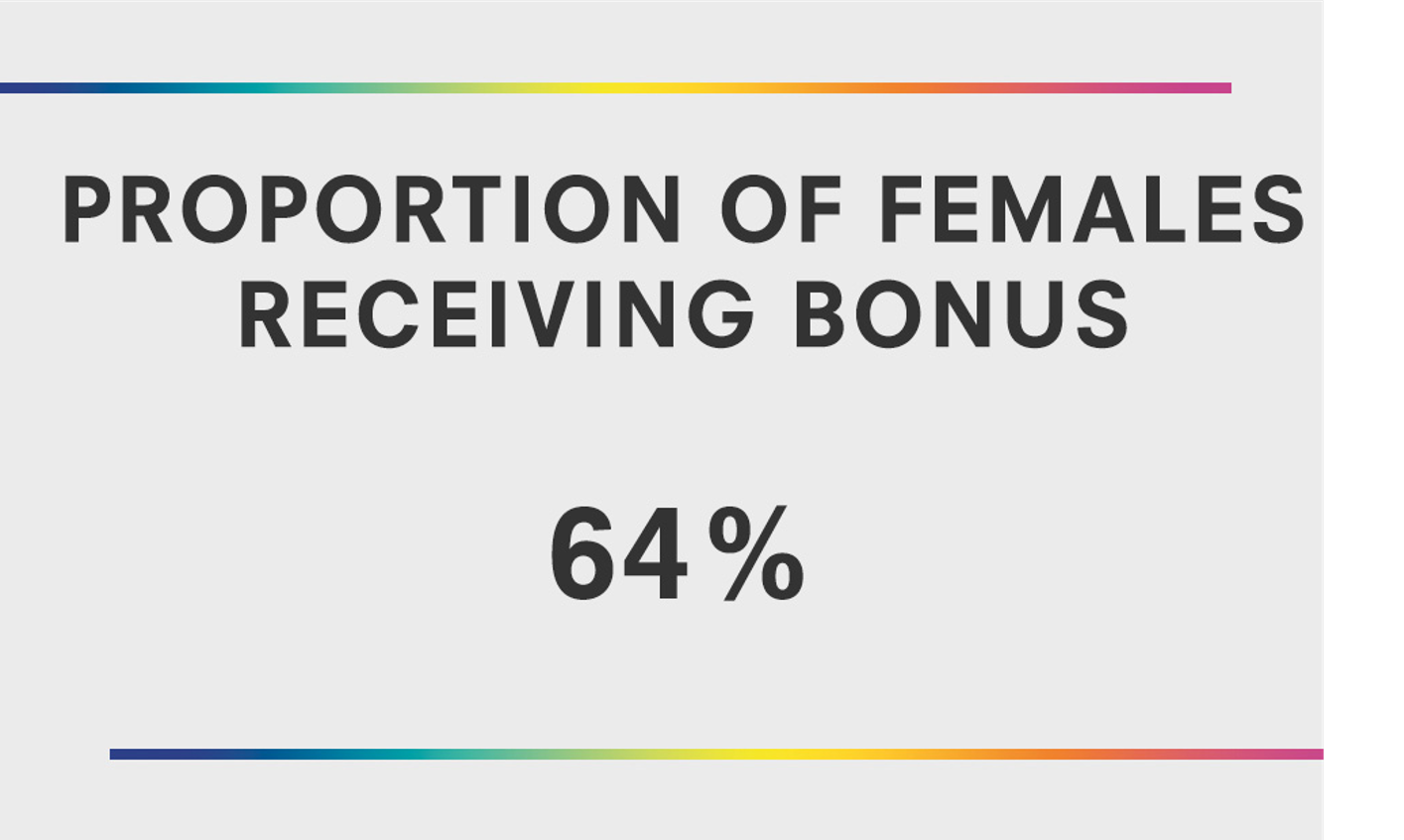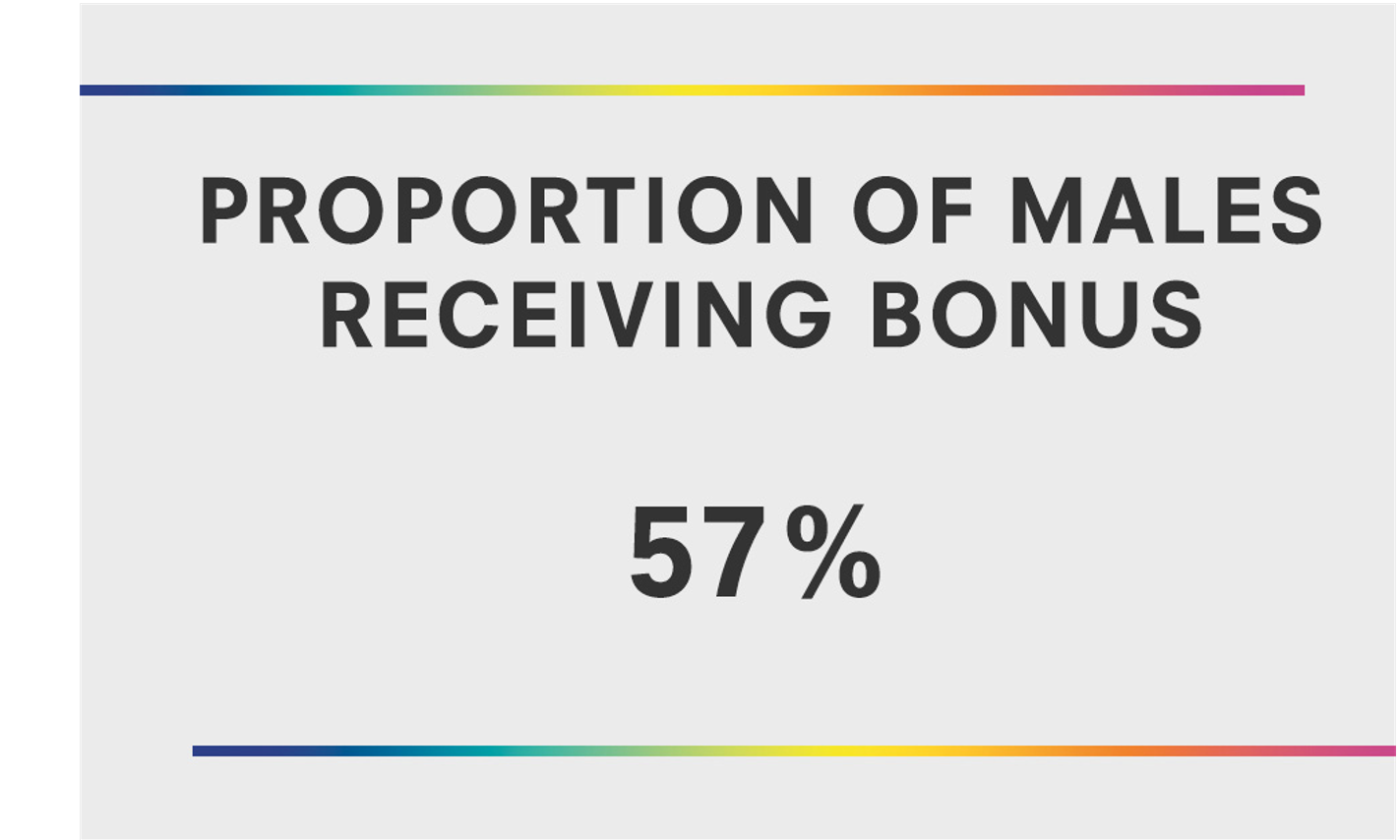 Understanding the Data
Kurt Geiger is proud to be 81% female. This means however, that in calculating the results, men's average salaries can often skew higher as there are significantly fewer. As an 80% ladies product driven business, our stores are mainly managed and staffed by women which tend to be lower paid salaries than head office. This means that the average female salary can seem lower as the 18% of men that we employee are predominantly head office based.
It is important that we emphasise that women and men are paid equally for comparative roles at Kurt Geiger in both head office and stores.
64% of our women's team received bonus for 2020; this is comparable to 57% of the men's team. As the men's team is mainly head office based, however, their bonus averaged out higher as head office roles tend to pay better than retail store roles.
Head Office Pay Gap
We have analysed the GPG results in head office in detail, in the knowledge that this is where the vast majority of men in our business work and where we need to understand the data in great detail. Analysing head office as its own entity reduces the pay gap to 29%.
The gap is explained by departments that men and women typically work in, with higher average salaries in Buying & Design, Merchandising, and IT. On the whole, many more men work in these departments than women.
The Merchandising and IT departments are headed by male senior leaders, which is therefore reflected within our results. 75% of the senior leadership in Buying and Design are female.
We are pleased to confirm that we have already increased the female senior leadership presence within our merchandising team and continue to make great strides towards more women working within our technology departments.
Closing the Gap
• We continue to aim to create meaningful opportunities for women to fulfil their potential, through promotion opportunities and a modern and flexible working environment.
• Partnership with the Princess Trust reflects our external commitment in women supporting women.
• Continue our strong relationships with organisations that promote women in technology.
• Actively promote and retain senior women in Merchandising and IT, the areas we have recognised where we need to improve our male to female mix.
• We aim to launch a mentorship scheme in early 2022 to help empower women in applying for, and excelling in, senior head office roles.
• Continue to ensure that pay and reward is monitored fairly.
The above statement is accurate and correct
Neil Clifford